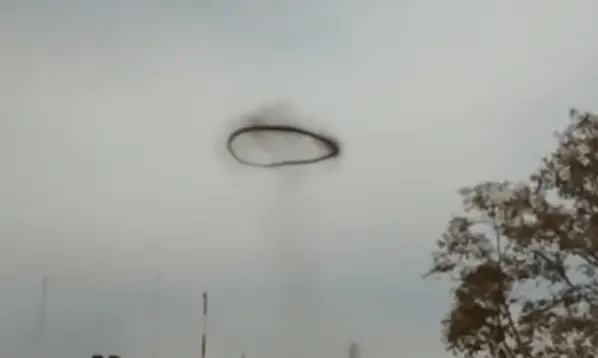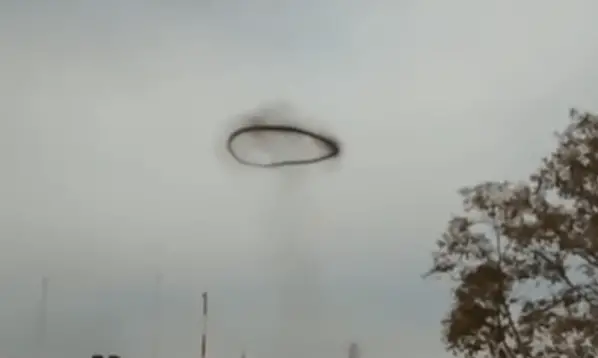 When you have seen a black mysterious flying orb, what will you do? For a typical person, his or her instinct is to run for cover. However, others would love to grab their cameras. UFO's could be anything from aliens and extraterrestrials to a man-made vessel. With the reported sightings almost every day, even the skeptics scratch their heads regarding its origin. However, is this new sighting an exception?
This is the moment when a strange 'black ring' extraterrestrial resembling sliced squid hovering in the sky over Argentina was recorded on camera. When footage of the mysterious flying orb emerged on YouTube, it went viral with the speculations over the origin of the phenomenon. It was concluded among conspiracy theorists that the object could be the outline of the alien's warplane. Despite having a clear photo, still, many people were left baffled. In the image, the object was seen pulsating over the Argentinian town of Tigre, about 28 km north of Buenos Aires. It is not a hidden fact that few viewers negated most mysterious sightings due to the different beliefs. While some claimed it to be an alien warplane flying at "supersonic speed," there are others that believe that it could have been some form of "chemtrails" of high-flying planes. These high-flying planes are man-made, and hence, the sighting turns out to be identified flying object.
One of the viewers named María Laura Gal believes that the black ring was merely a plume of smoke out of a cannon. The said Cannon was launched at a place near an amusement park in Parque de la Costa. In a post, she wrote that the black squid object appeared in a place that is believed to be an attractive location that launches a cannon. She does not consider that it is something unusual or uncommon. The existence of aliens is still the subject of debates. Whether it is flying warplane or a simple outline, it cannot be denied that there are thousands of unexplained sightings over the years.