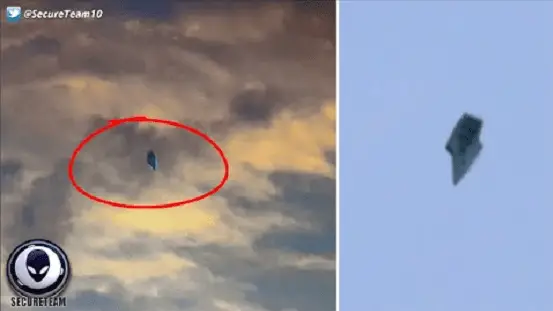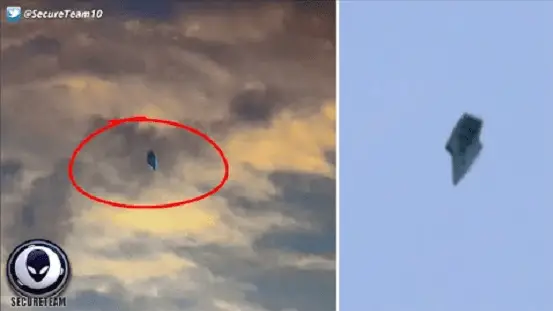 A YouTube video taken near Wright Patterson Air Force Base apparently shows a UFO. The base has been a UFO hotspot since the end of WWII.
A couple in Dayton, Ohio shot the video as they were observing the sunset from their home. The unidentified flying object appears with its pointed end facing downwards. Mysterious markings are seen along the side of the bizarre aerial object.
The woman was the one who filmed their sighting using her phone. She was surprised to see an unusual object in the sky moving with clouds. Another person in the background appeared to look at the thing in amazement.
After the camera zooms in on the strange object, it fades and eventually vanishes into the clouds.
Another shocked onlooker can be heard in the background.
Tyler Glockner of Secure Team 10 calls it mind-blowing. Glockner claims this sighting isn't the first one as he has two other sources who shot videos of the same object in the same area.
Glockner adds that the video most likely shows an alien craft. While he doesn't discount the possibility of it to be a drone, he says that it is very unlikely.
The video was allegedly shot near the Wright-Patterson Air Force Base, located ten miles from Dayton.
Between 1947 and 1969, Air Force has logged 12,618 sightings of strange activity in the sky with 701 of them deemed as unidentified.
What do you think about this footage? Real or a CGI?