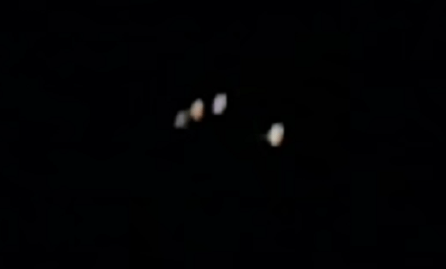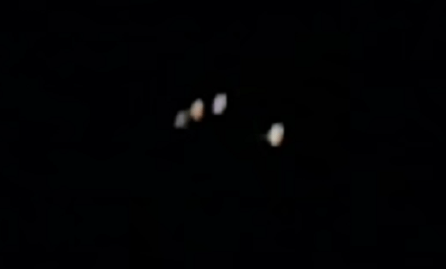 People from several cities in Florida, including Wesley Chapel, Lutz, Odessa, Dunedin, reported seeing a small fleet of bright UFOs flying towards a thunderstorm on the evening of August 11, 2012. Until now, four years later, UFO hunters are still wondering as to what transpired that night.
Some suggest that they were NOSS satellites in triple formation passing in space. Others say that they were aircraft flying below thunderstorm clouds.
The sightings in several cities in Florida took place between 8:40 and 9:15. Witnesses say the fleet was flying in the direction of a thunderstorm with one witness reported to MUFON that the fleet was traveling towards Wesley Chapel, where storm clouds spotted low at that time.
One witness at Dunedin filed a report with the Mutual UFO Network (MUFON). According to Case 41685 of the network's witness reporting database, the witness was driving southbound with two other people on Keene Road, north of Sunset Boulevard at around 8:40 pm when the sighting happened. The witnesses noticed lights traveling towards them, and when the lights came closer, the witnesses realized that those lights were coming from four massive aerial objects.
The reporting witness pulled over to watch the mysterious aerial activity. He then decided to record it on video, but his phone camera produced poor quality footage. The reporting witness estimated that the largest of the four could be about 200 to 300 feet across with four blinking lights and several lights that shone constantly.
Another witness at Odessa (Case 41677) claimed to have observed a fleet of four lights hovering above on the night of August 11, 2012. He heard a light humming noise, but not an engine sound. He noted that they were flying into a thunderstorm.
Also reported the same sighting was the man in Lutz (Case 41650). He apparently observed four UFOs with bright blinking lights traveling in triangular formation approximately a mile on the night of the same date.
Another witness was at Wesley Chapel (Case 41657). He spotted a small fleet of UFOs between 9 pm and 9:30 pm on August 11, 2012.