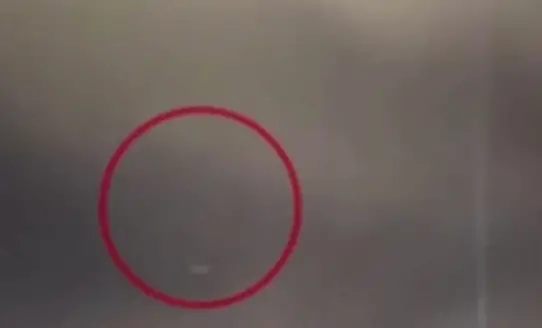 Social media users on Facebook have been offering wild speculations after a UFO sighting video was posted to the popular social networking website. The footage shows an unidentified flying object moving strangely across the sky during a lightning storm and while wind funnel whipped through the storm.
While the storm brings havoc to the residents nearby, a UFO suddenly appeared at the bottom of the video frame moving across the sky as a bolt of lightning rages the area.
However, the origin of the footage is yet to be known. Still, many social media users giving speculations about the identity of the UFO after the clip was shared thousands of times. Puzzled viewers have speculated it could have been an aircraft, but some are convinced it was an alien spacecraft. Others suggested it might be just a bird.
The latest footage of mysterious UFO surfaced just a few days a UFO of about the same size of a car was caught on camera as it hovered above a family home in Cheshire.
A father-of-four Chris Henry caught on video a black object above the sky in Manchester. He recorded the video while waiting for his friend to arrive and pick him up from his Macclesfield home.