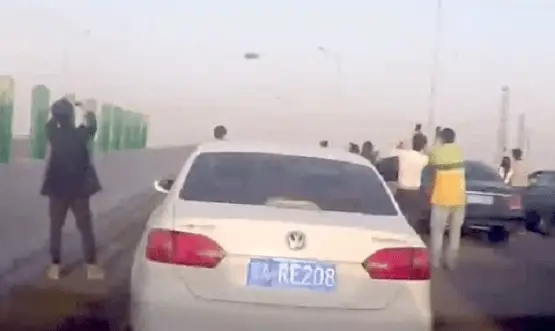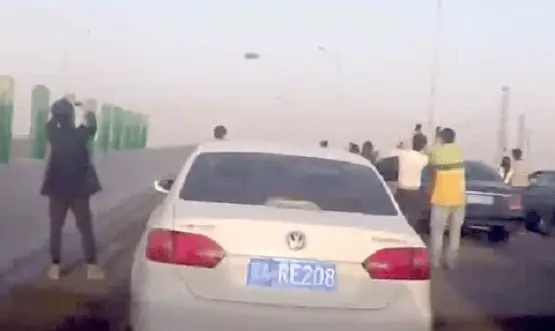 Here's one interesting UFO footage of a mass sighting that was filmed over Guangzhou, China. This happened on 11th April 2016.
What do you think about this footage? Please leave your comment below.
UFO Over China Turns The Street Into Parking Area
City people seems to stop and stare a UFO that appears in the sky above them. A dashboard camera of a car reportedly captures the entire event. It shows people stopping, staring and capturing either a photo or video of the UFO. The crowd builds up in a highway and makes the street like a parking lot. People get out of their cars and start capturing the UFO with their cameras and mobile phones.
The video is reportedly taken in Guangzhou, China back in April, but only gone viral after it was uploaded to YouTube by a UFO blogger. He says that this is a fantastic example of a huge UFO over China. The uploader suggests to the viewer to view the video in full screen to notice the UFO wobbles as it moves.
It looks like a disk UFO and perhaps spinning as it moves just like many other UFOs being reported in the past, the uploader explains.
However, some express skepticism about it being a real event.
Social media user Maverick says that it is funny that this is the only source of the video on YouTube considering so many people in the video were also recording this alleged mysterious event.
Another viewer says that it looks like the video shows a part of a commercial.
Another user adds that this is very fake after noticing that the UFO bounces as the camera bounces, making it clearly composed.