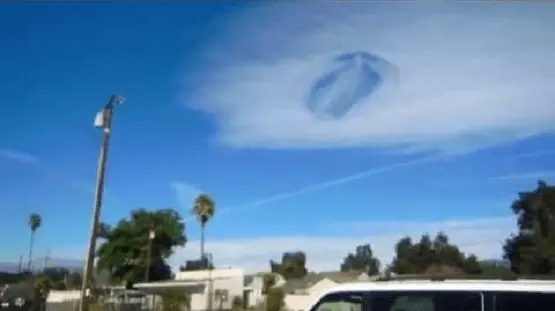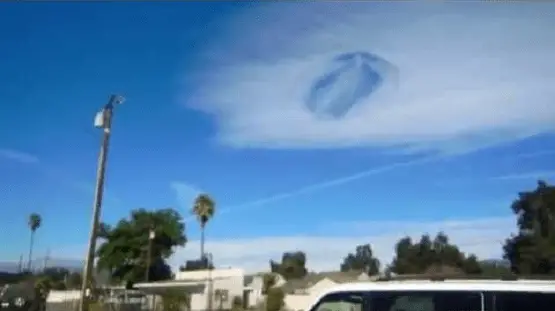 Amazing footage has been shared online showing an apparent massive spaceship traveling in a cloud cover.
Apparently recorded on October 10, 2016, in California, the video shows a spaceship look alike object flying across the sky in a cloud formation that seems to move with it.
Many viewers see it as unidentified flying object uncloaking itself. They say it looks like a flat circular plate hiding in the cloud.  Some note that the clouds are moving around the UFO and since the center is lower than the rest of the UFO, it is being exposed.
They also gave a reason why the outer edge is also exposed. They say it is because the craft itself is moving at a slightly different speed than the cloud it is in.
Other viewers further suggested a reason why the UFO becomes visible for few minutes. They say that heavy winds and the perfect angle of the sun hitting the UFO cause it to become visible.