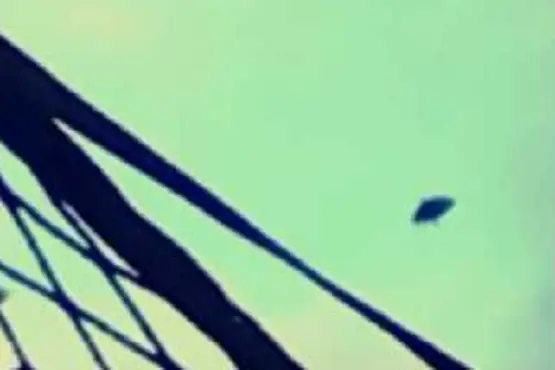 A man walking his dog had called paranormal investigators after taking a video of a UFO. He has sent the video recording to the Mutual UFO Network (MUFON), a large organization that investigates such sightings.
According to the report, the anonymous dog walker first noticed the object as it flew over the field across his house.
The witness had no idea what he spotted, and his instinct told him to grab his phone and start recording because, for him, it was not something he had ever seen before. He saw the object flying quickly in a straight pattern over and away from his house.
The unnamed witness described the UFO as like a dark dome with a slight point on top, a typical flying saucer. He also noticed an apparent string on top and at the bottom of the mysterious aerial object.
The witness stated that he was skeptical about paranormal happenings, but after seeing the UFO, he was just so intrigued.
Some UFO enthusiasts believe the reporting witness had caught something amazing. They think the video shows a rotating UFO as it moves forward. They also explain that the string in the top and bottom were antennas and usually, a UFO has also two antennas sticking out its front area.
However, others think there was probably simple explanations for the said UFO sighting. They pointed out that the video is low in quality, making it difficult to determine whether the flying saucer is just a glider or a kite.