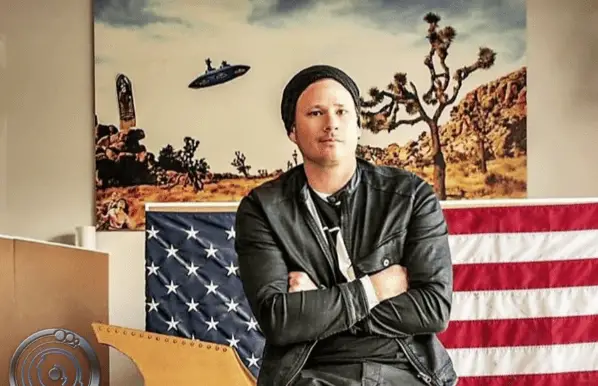 Did not know Blink – 182 guitarist Tom DeLonge had a thing for aliens? DeLonge has earned accolade for his passion for finding proof of extraterrestrial existence, including running a news site for UFO research.
It now turns out that even rock stars believe in little gray men from other planets.
Blink-182 former frontman and guitarist shared last year that he has been working with people from the highest levels of the military, NASA and the Department of Defense.
DeLonge's passion for unidentified flying objects might be news to some, but it is not just an unusual hobby for the musician. He's willing to know everything about the past and present UFO sightings, as well as any research about ET phenomenon done by respected scientists, military personnel, and NASA officials.
DeLonge has written non-fiction and fiction books about aliens and even created a website To The Stars to inspire a newfound appreciation of UFOs, aliens, research and entertainment that for him build hope, positivity, and community.
The group of so-called UFOlogists of the International UFO Congress honored DeLonge's for his work on the subject with the 2017 UFO Researcher of the Year Award on February 22.
DeLonge could not accept the award in person but made a video acceptance speech for IUFOC attendees.
In the video, DeLonge says he's not done yet after spending 20 years reading about Nazis building craft, the UFO crashes, what's on the back of the moon and Mars, Churchill, and Roswell. He adds that he uses his notoriety to something ambitious, and he's making good progress.