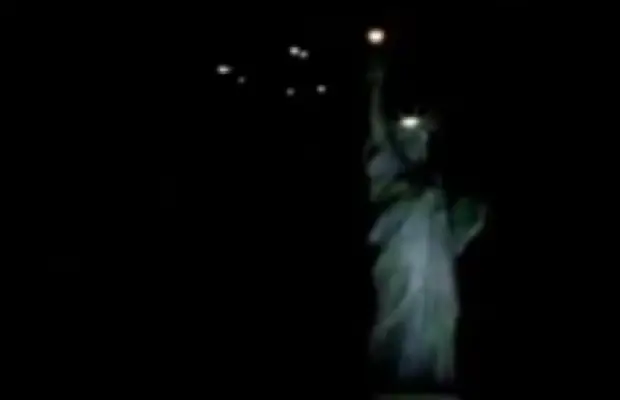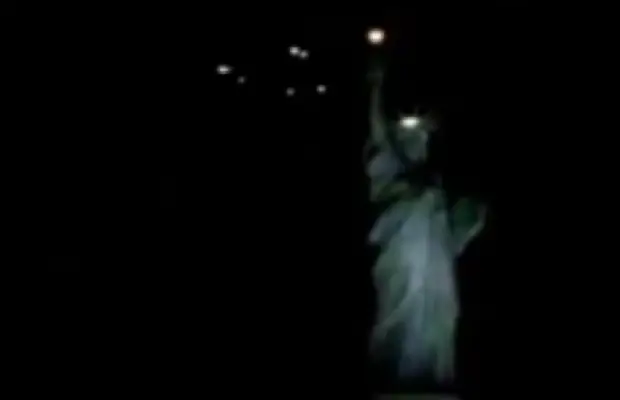 Speculation of an alien arrival resembling an Independence Day movie came to life after an image surfaced online showing an alleged UFO hovering above one of the famous landmarks in the world – Statue of Liberty.
The image seemingly shows a glowing disc emitting light.
An unnamed witness who was onboard a boat passing through the Hudson River reportedly taken the picture on Wednesday afternoon.
As the image was taken through a window, experts suggest that the UFO could be just a reflection of light on glass, meaning there was nothing outside the window.
Suspected UFO photographs have often been linked to reflections of lights on glass, especially when the photographer admitted that they saw nothing at the time of taking pictures. The photographers often say they only noticed alien UFOs when reviewing the photos.
In this case, the photographer did not notice the strange object until later that day when he looked back on their pictures.
However, many UFO enthusiasts don't want to accept the explanation. They believe it was a visit by space alien tourists who wanted to see several American traditions. Others were amazed to know that USAF jets did not intercept the massive object hovering over New York. They suggested it only indicates that most army radars are not designed to detecting the aliens.