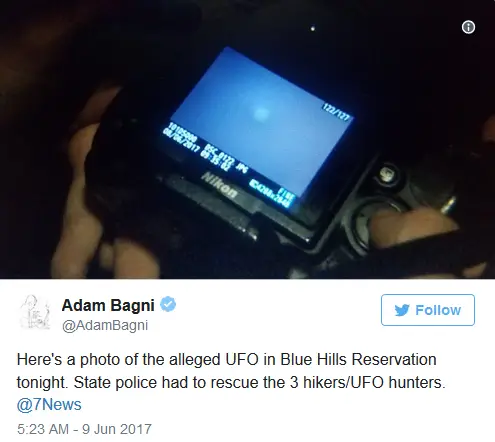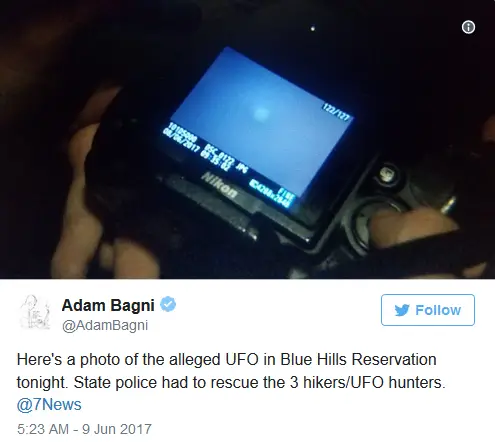 Three UFO hunters got lost in the Blue Hills near Boston last week, but it appeared they also got what they wanted.
State police had to rescue Ramona DiFrancesco and her friends when they were lost for several hours on Thursday night.
DiFrancesco, 18, of Plymouth claimed that she and friends saw UFOs they had never encountered before on that night.
She said that they spotted two ships with bright spotlights and then a mysterious orb that looked like a spotlight appeared.
They caught the mysterious object in a photo that had been taken with a Nikon camera.
The Boston Globe reported that the group of UFO hunters got lost on Buck Hill.
DiFrancesco revealed that their phones were dying and did not have any flashlights. She admitted that they were quite unprepared.
Fortunately, a state police helicopter spotted them, and officers guide them down a trail on foot. All of the UFO hunters were in good condition, and no one was hurt.
BREAKING: Only on @7News: @MassStatePolice had to rescue 3 hikers in Blue Hills Reservation tonight who were hunting for…well…UFOs. pic.twitter.com/sS76XZ8rqh

— Adam Bagni (@AdamBagni) June 9, 2017