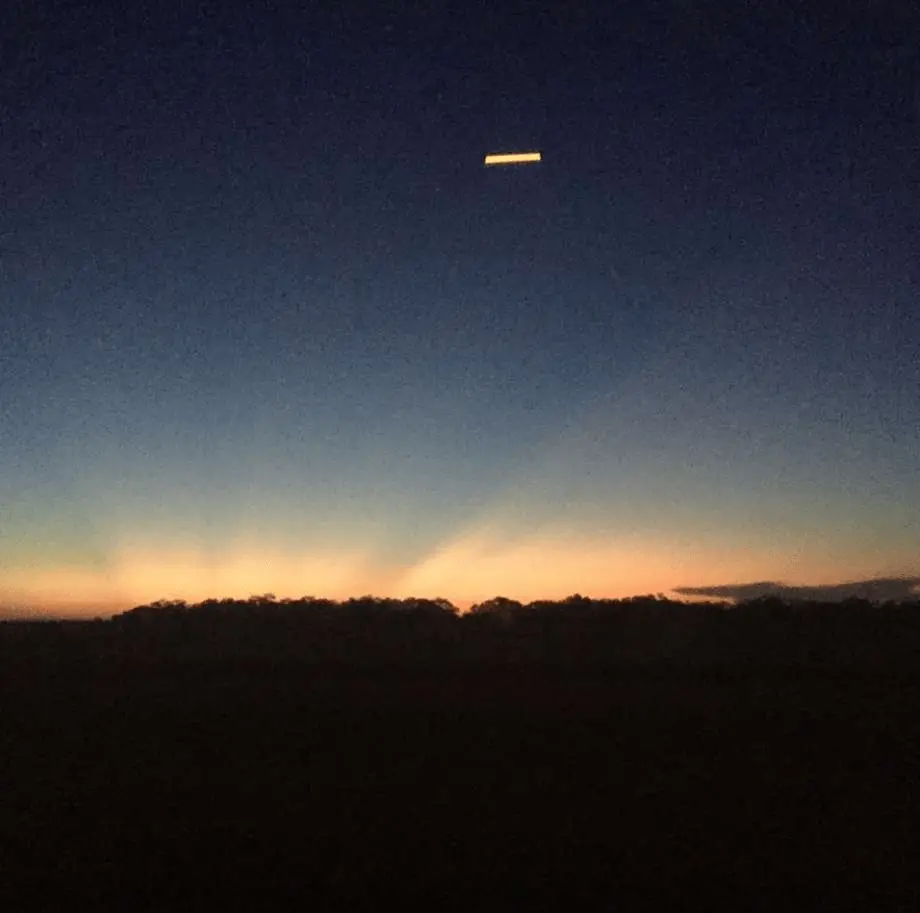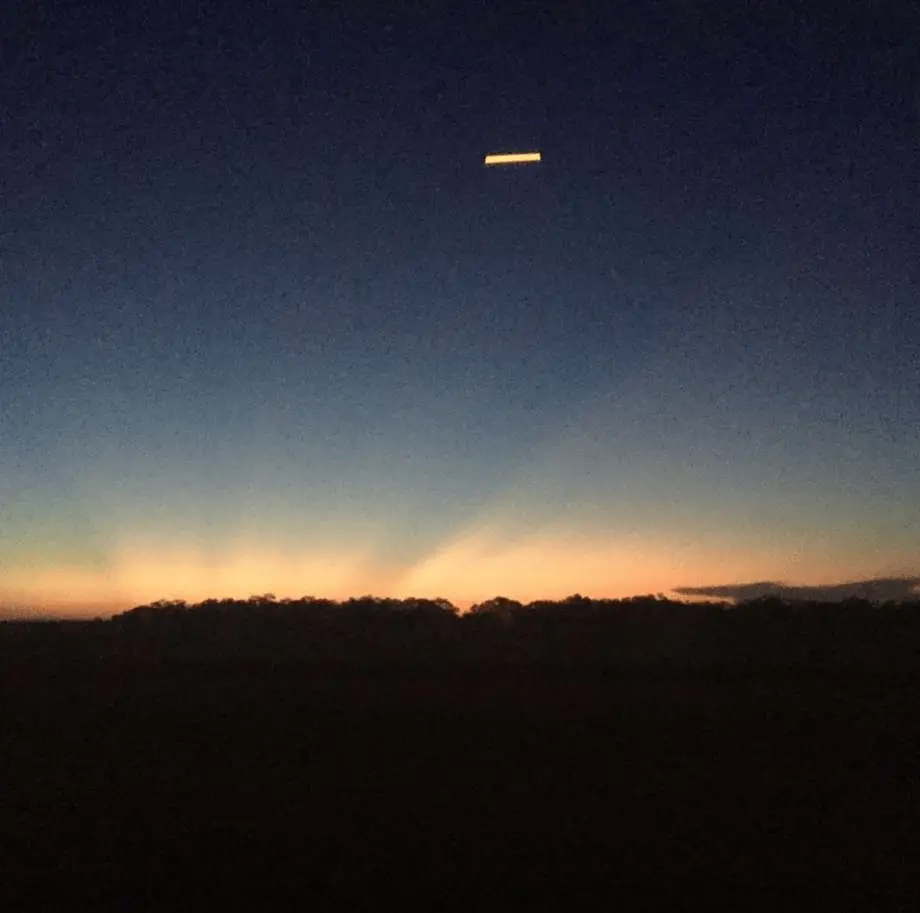 After years of his strange sighting near Laredo, an elementary school teacher is finally coming forward. San Antonio resident Marcelino Castillo said that he was cleaning out his photo drive when he saw the picture again. It was the time he decided to share it on Facebook finally. The photograph reportedly shows a sunrise with a strange rectangular object hovering in the sky 30 minutes north of Laredo.
Castillo said he was traveling to Mexico when he took the photo a couple of years ago. He stated that when he first noticed the light, he believed it was a plane, but he just took a picture of the sunrise. When he zoomed in, he thought right there that he got an incredible picture.
Castillo said that he did not share the photo with anyone for fear they would think he was crazy.
He was skeptical about sightings like he snapped with all the photoshopping and other technologies people do nowadays. However, when it happened to him, it suddenly not far-fetched, according to Castillo.
Now, Castillo is a self-proclaimed believer. He encourages anyone who sees something like that to bring it out as it could help somebody to open his or her mind about the existence of UFOs.