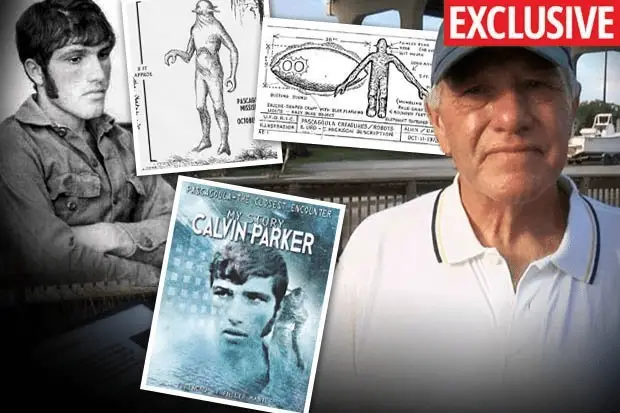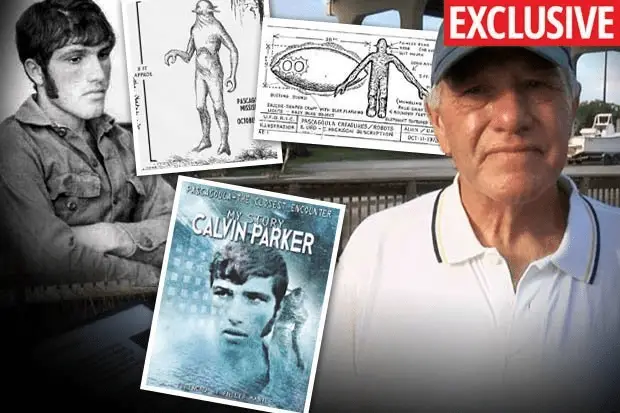 The alien abductee behind one of the biggest stories on alien abduction is speaking out after his shocking testimony four decades ago that sparked a media storm.
Calvin Parker was only 19 when the notorious Pascagoula Incident took place. He and co-worker Charles Hickson were out fishing in Pascagoula, US when they were allegedly set-upon by a UFO.
Parker and Hickson reported their ordeal that night of October 11, 1973, to the local Sheriff.
Amazingly, the sheriff believed what they had said with Hickson even passed a lie-detector test. The next day the area was filled with reporters from different parts of the country.
Unlike the flying saucer from another planet popularised in cartoons, the UFO described by both men looked more egg-shaped. They estimated it to be around 30 feet long with blue flashing lights and accompanied by a buzzing sound.
The alien creatures that allegedly abducted them were described as nightmarish, mumbling humanoids. These ET abductors were also said to have grey, elephant-texture skin, claw-like three-digit hands, and rounded feet. They also have a slit for a mouth but no eyes.
Hickson has died at the age of 42, but a historical plaque near the incident now stands testimony to one of the best-documented alien abduction cases in the world.
Parker is now exclusively re-stating his traumatic experience at a conference this August 17 in Pontefract, West Yorks. The event is being co-organised by the famous UFO researcher Philip Mantle.
The conference is Mr Parker's only presentation in the UK. He won't be speaking anywhere else as he is planning to retire and get back to a more peaceful life in his houseboat, according to Mr Mantle. The conference gives delegates a once in a lifetime chance to meet Calvin Parker in person.
Amid the 1973 media frenzy, Parker mostly stayed in the background but has now gone on-the-record with his new book Pascagoula-The Closest Encounter.
According to the book's promotional statement, Mr Parker and Hickson were taken aboard the spaceship by the hovering aliens and subjected to an examination, where they became so terrified and thought they would die.
Tickets for the conference are available here.