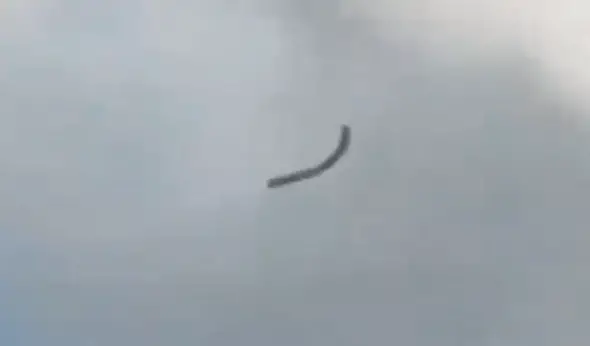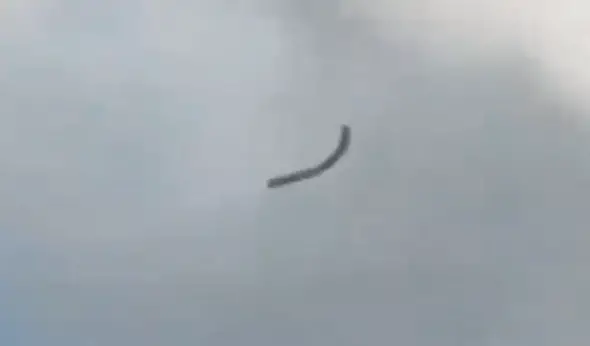 A conspiracy theorist has claimed that a snake-like UFO has been captured on camera for the first time in several weeks.
Last month, UFO conspiracy enthusiasts were rocked about the videos of cylindrical objects flying over the US.
With the last clip appeared on July 13, it seemed the sightings had dried up.
But now, a Clayville, New York resident in the US believes they may have recorded one on camera.
YouTube username beamsinvestgations1 posted the footage showing a black cylindrical UFO hovering in the sky. The incident reportedly happened on August 6.
The witness said it was a gigantic snake UFO moving like it was alive.
Online UFO conspiracy theorists said the UFO has segments or spheres with the mysterious articulated body.
It appears in the video the camera struggles to focus, but the object in question is said to be at a high altitude, so it must have been massive as the witness described.
Some UFO enthusiasts believe captures like this should be treated with great scientific importance, but academics do not seem to take such material seriously.
Sceptical observers of UFO sightings such as this one have claimed in the past that they could be just strange-shaped balloons across the sky.
Others think that this kind of objects may be advanced spacecraft of the United States Air Force.