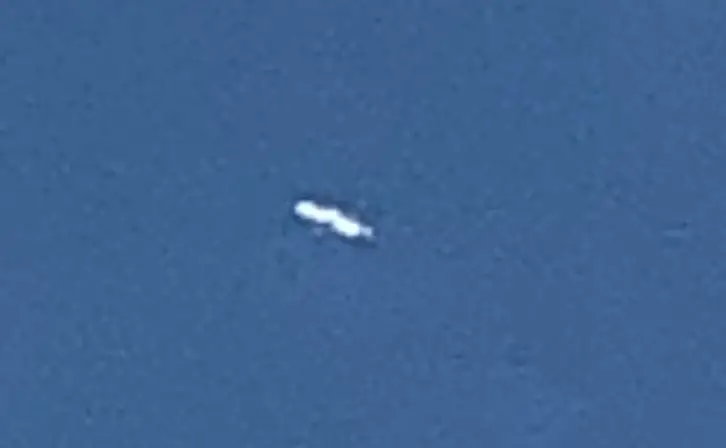 Here's one possible UFO sighting of a cigar-shaped object flying in the daytime sky above Warren in Ohio. This happened on 26th July 2020.
Witness report: White Object in Sky. Saw this object in my yard. Not sure if it is a drone? Figured I would leave it to experts. I live about a mile from the Youngstown Air Force base. The object made no sound at all and was moving northeast towards the base.
Subscribe to our email list to receive the latest UFO videos, news and photos (weekly).