Your UFO reports: 31st January – 7th February 2015
Did you see a UFO? Report it using
this form
or send us e-mail to report@latest-ufo-sightings.net !
Dayton,Ohio – 02/07/15
Driving down Southbound I-75 past the Franklin Exit.I spotted a blinking object at about 5000 feet at a South East direction hovering. I watched it for about 45 seconds before it just disappeared. It later came back with two smaller lights that were flashing a red, green, and white. I am ex military and realized that the objects were not ours due to the fact that they just vanished and then came back again before finally leaving for good.Time was about 9-910 pm EST.
Darren
– – – – –
Michoacan, Mexico – 2- February-2015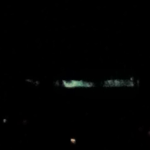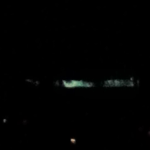 apparently hexagonal metal object, recorded with a camera Samsung Mmx – f80 in 49 – 50x zoom
Eduardo
– – – – –
Honduras – 1 Feb 2015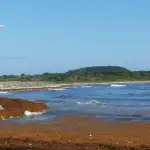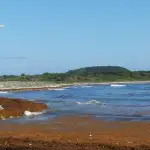 Im not sure what this is..this was taken Sunday Feb 1st 2015 1100 am central Honduras time.. taken from the Island Of Utila Bay Islands Honduras… this is nor a trip foto truth is I have no idea what it is.. please help
Demetrius
– – – – –
Vero Beach, FL – January 31, 2015, 8:50pm
A constant bright orange dot in the southwest that would occasionally drift sideways to the west.
At first, I thought it was a night launch – they're kinda common around here – but launches typically are seen to the north. This was to the southwest.
The color and brightness was reminiscent of a launch, but it was more constant, no flicker to it..
It seemed to stay at the same altitude, but moved sideways a couple of times, slowly, to the west..
I watched it for about a minute or two, and it faded out.
When I got home, I posted on Facebook 'Did anyone else see that'? but got no responses.
The thought crossed my mind that it could be a Chinese lantern drifting in the wind, but it seemed too high and too bright.
I wouldn't have reported this, had I not just now seen the January 25th report of similar sightings in the same town.
Mark
– – – – –
2700 Holcomb Road, Alpharetta, GA – January 6, 2015
I am a FLIR Certified Aerial Thermographer and I was contracted to fly for Fulton County Schools, (Atlanta area) on January 6, 2015. I inspect large commercial and government roofs for moisture damage with military grade mid-range infrared camera equipment. In the process of flying between the 17 county schools I captured what I believe to be a UFO. Images and details are attached as a PDF file. I would be interested in any comments or questions you may have.


Mark
– – – – –
Taylors HIll, Victoria, Australia – 28th December 2014, 3.21pm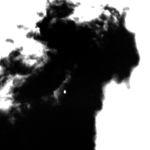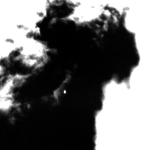 Multiple UFO Encounters in Infrared over Taylors Hill
On the 28th of December 2014 at 3.21pm, I recorded several encounters with objects that seemed to be unidentified in nature. The day's skywatch session includes a large ORB that circled overhead for over ten minutes, a cluster of flashing/reflective UFOs in close proximity and a single UFO floating across the sky. Due to my circumstances at the time i was not able to place the camera away from the influence of glare. The footage has been trimmed to remove segments washed out by the sun and an unknown interference which has yet to be determined.  The field of view ranges from the South to South-West in the sky near my house in Taylors Hill, Australia. Unfortunately, I was not able to submit this report sooner.
David
– – – – –
Las vegas nv – 4 2014
I see light ufo I do thinks that u think I am crazy.
Roberto
– – – – –
Blanchester, Ohio – 2012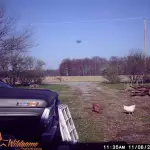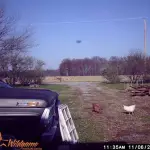 it was last year or year befor. hunting cam got it. I dint even see it . I was to the left all day. i'm south of wright pat air force base. just south west of Wilmington,Oh. which used to be an air base as well. so what do you think it is ? I thought birds at first , but if you zoom in its on the otherside of the woods but not to the other one yet. and there was no other pics of any birds or anything. just that one.
Joe