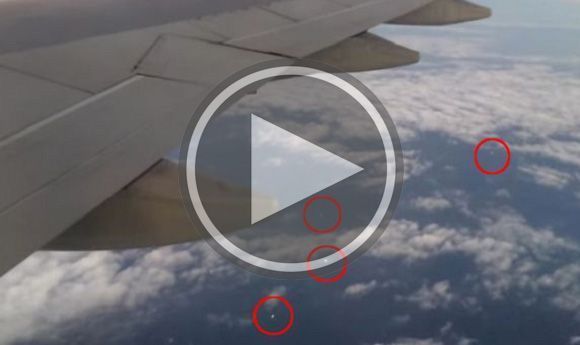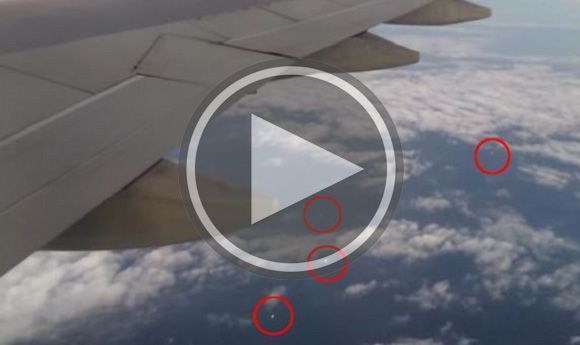 A plane's passenger claim he has captured a strange activity involving at least eight UFOs that hover below a commercial flight to Taiwan.
The witness pulled out his iPhone to document the unusual event on video. He claimed to have seen between eight and ten bright lights in the sky below the right wing of the aircraft.
But not everyone is convinced the man records something strange.
According to the witness report submitted to the Mutual UFO Network (MUFON), he was on the Eva Airlines from Vancouver to Taipei.
The report says the witness saw a bright light flying under the aircraft thirty minutes before landing. He then claims that three more UFOs appeared for several seconds. The unidentified witness believes he sees a total of at least eight bright UFOs beneath the aircraft.
The incident took place on October 16 at 5 in the morning as the plane was travelling northeast of Taiwan.
MUFON uploaded the video to YouTube on November 25 and had thousands of views.
But some viewers are not convinced by the footage.
One YouTube user said, "Those are reflections. MUFON, please filter your sightings so we can keep the real ones from the ones we can explain."
But another viewer disagreed and said that it's an excellent video and those are clearly not reflections.