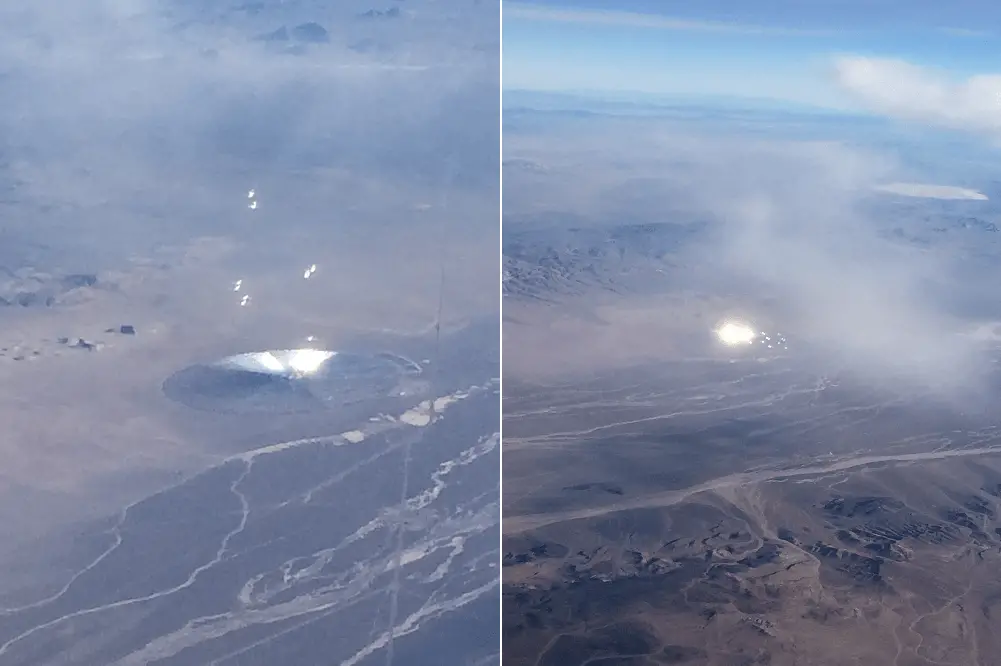 A passenger in an airplane claims to have caught images of a UFO giving off bright lights on the ground near the highly secured Area 51 military facility.
The witness was onboard on an American Airlines flight from San Jose, California to Houston, Texas when he snapped a series of photos of a large metallic disc in the Nevada desert.
The witness said he noticed a blinding bright light in the desert below when the plane was flying close to Luning and Gabbs on October 30.
The unnamed witness reported the sighting to the Mutual UFO Network, which investigates unidentified flying object sightings in the U.S.
But some observers say it may be a giant solar farm near the site.
The witness told the organization that he noticed a large silver disc in the middle of the desert. The disc-shaped object was apparently shooting orb-like lights into the air.
The witness said the disc itself had several lights that were blinding to the eyes. He pulled out his phone and snapped pictures until it turned off.
The witness claimed that no other passengers seemed to notice the disc or comment about it. When he got home, he asked some Air Force employees if they have ever seen anything like it, and they all replied never. He initially thought it was a satellite, but now he had no idea about the sighting.