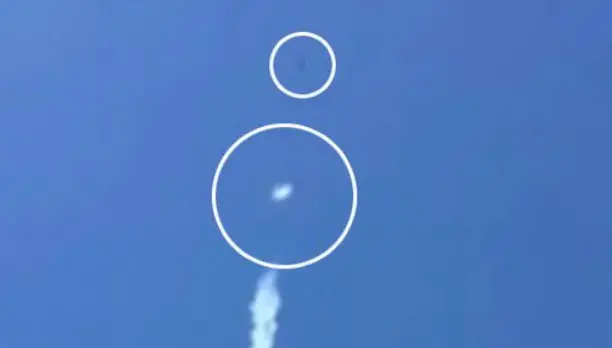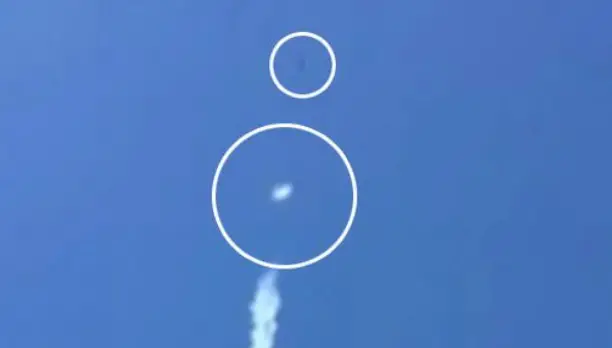 A video that apparently shows a UFO nearly colliding with a jet created a buzz among UFO enthusiasts online. It was reportedly shot last Friday in Puerto Varas during a series of stunts by Chilean high aerobatics squad above a crowd.
Hundreds of people gathered on the ground to witness the Halcones Fach's military planes aerial stunts. While one of the military aircraft zoomed upwards, a mysterious disc appeared out of nowhere.
Astonishingly, the video shows the UFO almost collide with the Air Force jet as it flashes across the sky.
After the bizarre event, some witnesses took to social media and online forums to share their UFO sightings near the plane during the military aerial demonstration.
The footage has been posted to YouTube and racked up thousands of views with many commenters speculating over the object's identity.
While many believe it is a spaceship, others think it might have been a passing bird, a meteorite or another plane.
One person claims he saw the same UFO in the sky just recently.
Some commenters noticed that there were actually two UFOs appeared during the event.