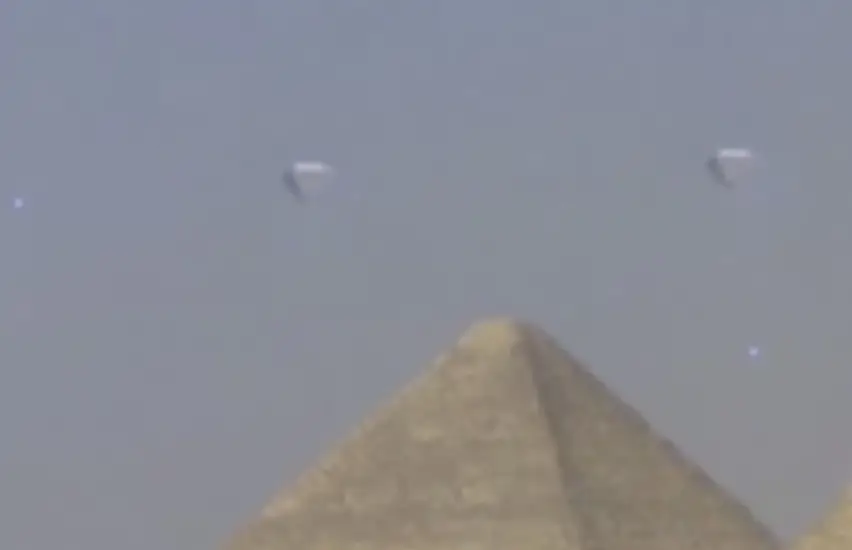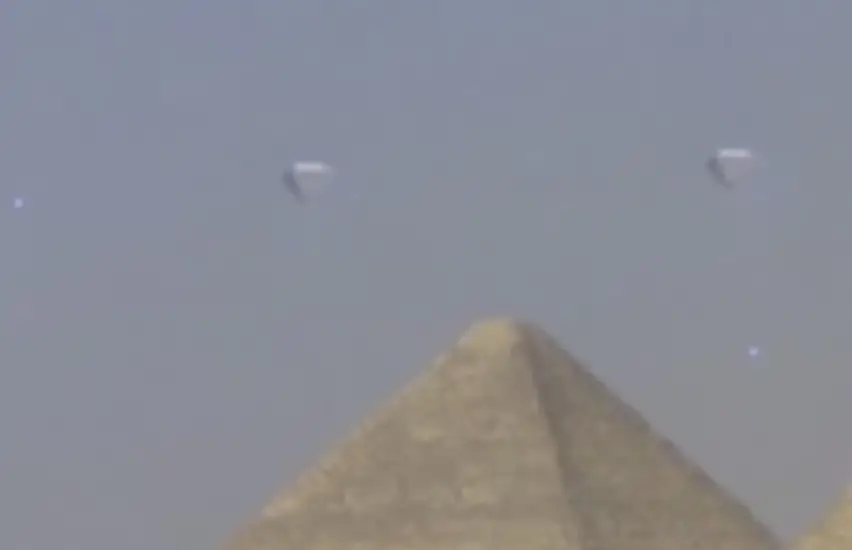 An amazing video of seemingly showing three crystal clear UFOs floating above ancient pyramids of Giza has made the rounds online. Uploaded to YouTube, the footage shows a crowd of tourists enjoying the incredible sight of the ancient world while the three strange, triangular aerial things hover above.
The footage can be considered as one of the clearest UFO sightings ever recorded on video.
Most UFO sighting recordings are either blurred or too shaky.
However, Youtube poster give any additional details about the video, but the description of the video states that it was recorded in April 2016 and the UFOs remained visible for four hours.
Section 51 2 website features the alleged UFO sighting video, but no further reference provided. It instead discusses the alleged ancient document Tulli Papyrus, which reveals that flying saucers, depicted as circles of fire, appeared above pyramids in around 1500 BC.
The article also touches the ancient astronaut conspiracy theory, which claims that our ancestors built the pyramids with the help of an advanced race of aliens thousands of years ago.
However, many viewers believe that the video is a deliberate hoax created using CGI technology.
Critics say that if this thing actually happened, then it would likely be the news for mainstream media all over the world and not only to one website.