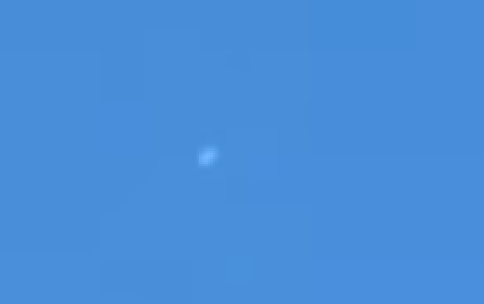 A man in Eungella, Australia recorded on video a cylinder UFO moving about 500 feet in the sky without a noticeable sound. The witness reported the UFO sighting to Mutual UFO Network (MUFON), which filed as Case 82639 in its witness reporting database.
The strange incident took place when the witness, his wife, and son was outside at 6:50 early in the morning on March 14, 2017.
According to the report, the witness' son first saw what he thought the moon. When the couple looked up, they were surprised to see a white, cylindrical or rectangular object over the clouds and flying from south to north at incredible speed.
The witness admitted that the wind was blowing in the same direction of the UFO, but the thing did not look like a balloon to the witnesses, as it did appear solid, reflective structure.
The reporting witness quickly went inside their house, grabbed his wife's tablet, turned its camera, and zoomed in on the object. He managed to take one short video and three photos.
His wife suggested that the bizarre thing could be a glider, but they did not see a person with it, and the shape was not one would expect to see. The witness estimated the object to be at 400-500 feet or even higher. He also believes that the object is possibly 10-20 feet in length or longer.
The place where the event happened is sparsely populated with thick rainforest. To see such thing in the sky is something strange, according to the witness.