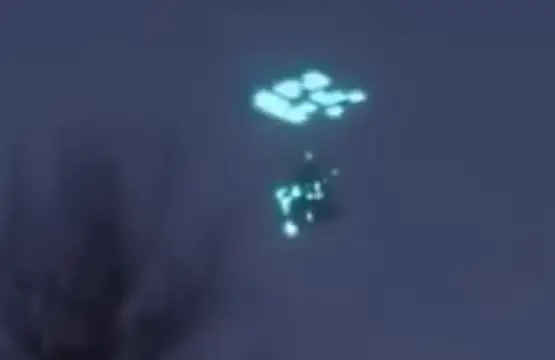 A UFO vanishes into a portal looking thing in the sky in an interesting video that has been viewed more than a million online.
The Facebook page "I'm From Denver" posted the video on the popular social networking website claiming that the unidentified flying object appeared over southern Colorado.
The clip shows a strange cluster of lights forming an odd shape. As the lights rise, a seemingly squared portal opens up in the night sky. They then disappear without a trace.
Many believe that the recording is one of the most compelling footages showing proof of UFO activity. However, several others also think that it is likely faked deliberately using CGI technology.
The video does not say exactly where in Southern Colorado the video was recorded, so it is quite difficult to verify the claim with local authorities whether residents noticed something that looked unusual in the sky and caused alarm. Additionally, no local news media picked up the story even after the video made the rounds online.
However, experts say that it is not possible to prove or disprove the video without knowing more on what and where exactly it is taken because the video is blurry.