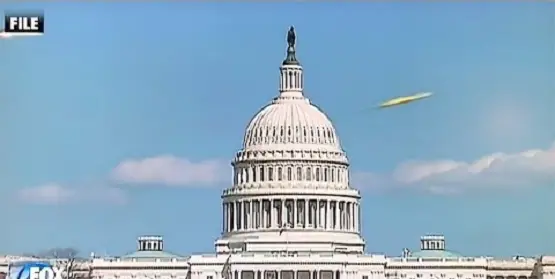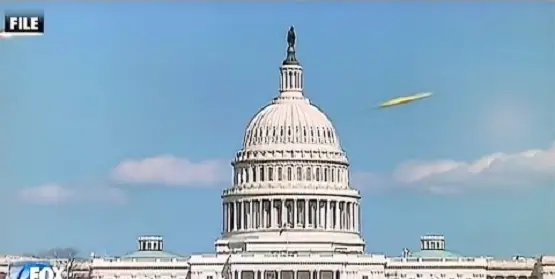 A video showing a UFO crossing across the camera during a shot of Fox News to the U.S. capital building was submitted to the Mutual UFO Network (MUFON), a UFO investigation organisation.
According to the report from the witness, something strange flew in front of the capital building while he was watching Fox News. The report includes a video and a screenshot from it.
The witness claims that the sighting happened in Rolling Meadows, Illinois, which may be the city where the witness resides.
The video shows shiny, cylindrical object. It moves quickly from the bottom left to the upper right of the screen. The object in the video might not be the actual shape and size. It was presumably close to the camera, making it very huge. The form of the object could also look more elongated than its actual shape since it was moving at tremendous speed.
In cases such as this one, many would suggest that birds and bugs are the culprits. An object could appear elongated and large because of motion blur. Wings flapping could also make the object look like it has ridges or multiple appendages. However, the effect is not visible in this particular video.
Take a look at the video and let us know in the comment section what you think about it.