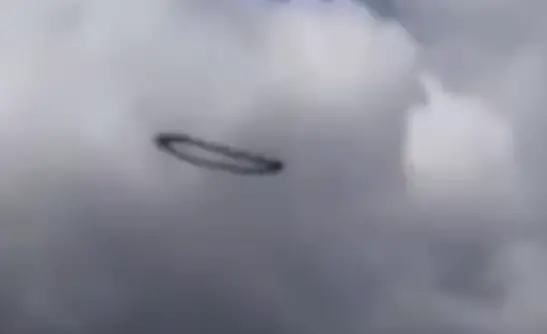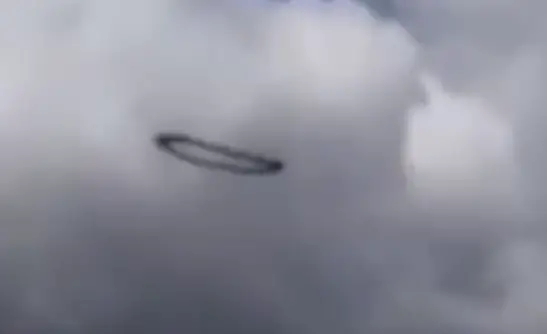 Every time UFO Researchers and enthusiasts as from their space agency about astronaut unusual phenomenon and encounters, NASA sends out the debunkers. Even though many Astronauts have been coming and has been very honest about what they have witnessed in space, every space agency continually slams the door. More than a few have been lucky enough to hit right between the senses by NASA which claims that the statements brought by the Astronauts were the results of fatigue, depression, and space sickness. But would this recent strange video make any difference?
A new video that has emerged online about an object soaring in the sky over the city's Jinshitan beach. It shows that the object was floating among the clouds before it disappeared. Swimmers and beachgoers have witnessed the ring as it flew above them. One onlooker Jing Qi said that the strange object has an oval shape and it is expanding and coming towards them closer and closer. Before it disappeared, the ring transformed its shape into a parallelogram. However, users of social media began speculating on the website's credibility since they were able to trace the possible origin of the object from Weibo, China's version of Twitter. As per ET Today, several eyewitnesses have suggested that the ring could have been formed through a group of insects that are moving together. Web users, however, were wise to point out a justifiable explanation in connection of being strange due to its sudden appearance.
Despite the reasonable explanations of swimmers, the residents still believe that the ring had been caused by the visual effects of decorations or lights that had just taken place on the beach. Later on, a spokesperson from a local playground has confirmed that the ring was a consequence of a flame from a show organized for the public. They added that the smoke from the special effects has manifested as a strange floating ring in the sky.