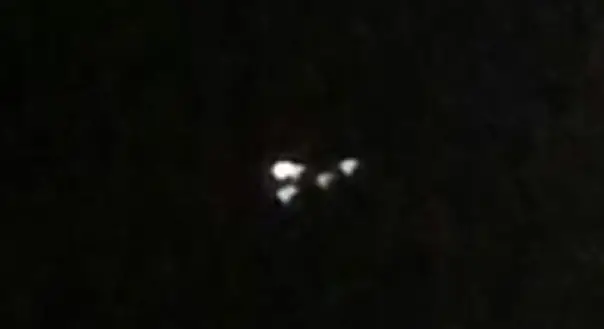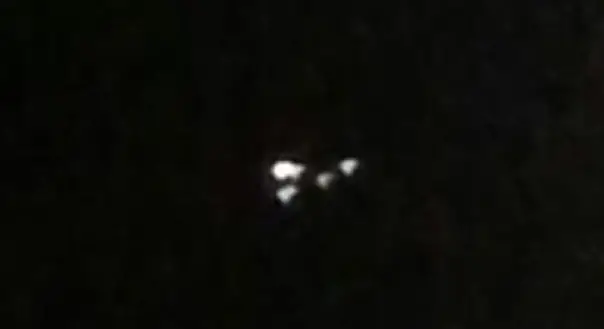 A resident of Grovetown, Georgia had taken a brief look skyward during a football game on a Friday night. During the match between the Grovetown Warriors and the Lincoln County Red Devils, he noticed a wedge-shaped object moving west to east at a slow rate of speed. He observed the UFO's triangular light configuration from the stands.
The witness, who chooses to stay anonymous, tried to record the aberration using his cell phone, but it malfunctioned. He decided to borrow the phone of a friend to take a photo of the mysterious UFO. He then sent the picture to Donnie Brooke, a member of the Mutual UFO Network (MUFON) – Georgia Chapter.
Brooke confirmed that he received the picture on the night of September 1 and that the witness knows him personally. He said that the witness told him the UFO was moving eastward toward Fort Gordon Army Base. The witness revealed to him over the phone that he looked skyward while leaning back in his seat and saw a humongous object.
Brooke called the witness after receiving the photo. He said to the witness that the image was somewhat similar to a triangle object he saw about eight months ago. The object that Brooke saw was also moving towards Fort Gordon. The story of the witness confirmed what he had encountered, according to Brooke.
Brooke sent the photo to Georgia MUFON director Ralph O. Howard, who said that it is compelling. Howard stated that there are several witnesses of UFOs in the area but did not report them because they are afraid of what others will think. He is hoping that the witness who sent the photo logs to their site and files a report so that they can get enough information. He explained that without having those details, they could not launch an investigation and establish whether the actual event is what the witness believes he saw or not.