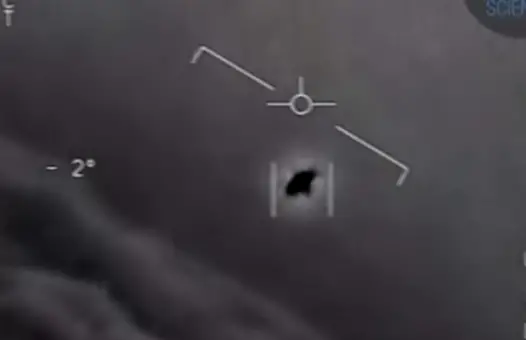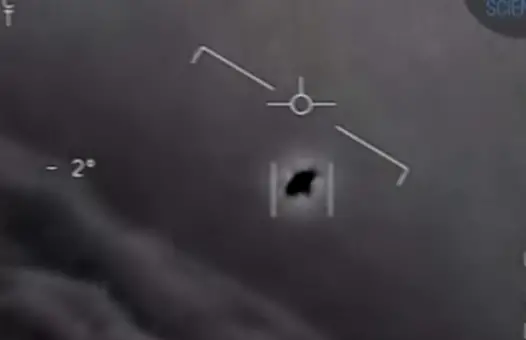 A previously classified footage has apparently revealed that the US fighter jets were sent to investigate a mysterious UFO as it hovered off the coast of San Diego.
The US Department of Defence (DoD) released a video that seems to show Navy pilots reacting with a surprise as they looked for the whitish oval object that glided over the Pacific Ocean.
A secret multimillion-dollar programme reportedly studied the footage. The programme was tasked with investigating UFO sighting reports.
The Pentagon confirmed reports that the Advanced Aviation Threat Identification Programme (AATIP) ran from 2007 to 2012 with annual funding of $22m (£15m) for DoD budgets.
The released footage shows an encounter between a UFO, roughly the size of a commercial jet, and two Navy F/A-18 Super Hornets in 2004, from the aircraft carrier Nimitz.
Asked to investigate the object were Commander David Fravor and Lieutenant Commander Jim Slaight, who were on a routine training mission 100 miles out into the Pacific.
Naval cruiser USS Princeton detected the mysterious object appearing suddenly at 80,000 feet. The Naval cruiser had been tracking the UFO for two weeks.
In the video, a voice can be heard from one of the pilots saying "look at that thing, dude. It's rotating."
Commander Fravor told The New York Times the strange aerial thing was around 40ft long, had no plumes, wings or rotors. Fravor added that the object outpaced their F-18s and was big enough to churn the sea 50ft below it.
Fravor had no idea what he saw as the object accelerated like nothing he had ever seen.
The Navy superiors of the pilot did not investigate any further. Until today, the object has never been clearly identified.
The Pentagon said the AATIP was closed when defence officials shifted funding and attention to other priorities.
However, it was not clear whether officials continue to investigate UFO sighting reports. According to its backers, the programmed remains in existence without the public knowledge.
The initial funding of the programme came primarily at the request of former Senate Democratic leader Harry Reid, who is known for his space phenomena enthusiasm.
Pentagon spokesperson Laura Ochoa said that the AATIP ended in the 2012 timeframe. She explained that it was determined that there were other issues in higher priority that merited funding and it was in the DoD's best interest to make a change.
Asked if the department continued to investigate such case, she said that the DoD takes all threats and potential threats to their people, assets, and mission seriously and takes action to credible information.